Virtual Legal Symposium 2.0: For the Sake of Litigation!
May 13, 2020 @ 2:00 pm

-

4:00 pm

$39.99 – $59.99
Date: May 13, 2020
Event start time: 2:00pm Newfoundland Time
Location: Online
Thank you sponsors:
Join us live online for our Virtual Legal Symposium 2.0.
Our expert speakers will engage you with the most recent legal issues, case law updates and developments, and future trends to watch for… Just as they would at one of our popular in-person symposiums!
Agenda: Sign-in: 1:45 – 2:00 pm (NST); Presentations: 2:00 – 3:45 pm (NST); Panel Q & A: 3:45 – 4:00 pm (NST)
Make yourself a cup of latte or tea, and join us for a fun short health break led by Nespresso!
Format: Online
CPD Hours: 2.0
SPEAKERS & TOPICS HIGHLIGHT:
Session Topic: Screening the Background Screeners
Description:
As the country looks to re-open from COVID-19, the number of people we hire, and the way we hire them will change significantly. Background screening providers are not immune to this changing landscape. Candidate experience, turnaround time, and compliance are all being impacted by new technology and new processes.
In this session, we will discuss how these areas have been impacted recently, and what questions you should ask when evaluating your provider.
Learning Objectives:
• Best practice for obtaining timely background checks
• How to ensure a compliant screening process
• How technology is impacting ID Verification and fulfillment
• Live Q & A
About our speaker:

Iain Murray, Vertical Leader, Sterling Backcheck
A graduate of Simon Fraser University's School of Criminology, and 15 year veteran of the background screening industry, Iain Murray has held a variety of roles leading product development, and vendor partnerships. In his current role as Vertical Leader, he advises many of Canada's largest organizations on screening policy and is responsible for ensuring the success of their screening programs.
---
Session Topic: Handling Terminations, Layoffs and Leaves during COVID-19 & beyond
Description:
Terminations, layoffs and leaves create challenges for employers during "normal" times. Many employers are doubtful that business will return to "normal" anytime soon, or at all. The long-term impact of COVID-19 means a new normal for organizations, which includes addressing what to do with temporarily laid-off employees and/or employees on leaves of absence, as well as the ongoing reality that at times it is necessary to sever the employment relationship.
Learning Objectives:
• A refresher on the obligations employers have to employees when implementing terminations or layoffs, or addressing requests for leaves of absence
• A review of how COVID-19 has affected these obligations
• Strategies for addressing employees on layoff or leave whom you need back at work, or for whom you do not anticipate having sufficient work
About our speaker: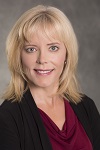 Veronica Ukrainetz, principal, Ukrainetz Workplace Law Group
Veronica has a BA in English literature accompanied by a Minor in Law in the Liberal Arts from University of Calgary and a Law Degree from Dalhousie University. Veronica is a strong and passionate advocate for and advisor to her clients. She leverages her over 20-year immersion in workplace law, a preference for practical solutions and a talent for understanding human behavior to assist employers in developing and maintaining a productive, accountable and respectful workplace. Although she enjoys being in a court or hearing room, she recognizes that her clients would rather direct their resources to running their organizations and that the best solutions are those reached within the workplace, not the courtroom.
---
Session Topic:
More details to be announced soon!
About our speaker: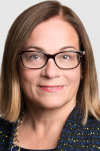 Adriana Wills, Partner, Harris & Company LLP
Adriana advises and advocates for clients on workplace law matters, with emphasis on labour relations, human rights, and employment issues. While representing clients in both the public and private sectors, she has particular expertise with municipal and health employers, as well as with the broader public sector, including crown corporations.
With over thirty years' experience advising on employment relationships, Adriana has a foundational belief that clients want practical solutions to their workplace problems. Clients regularly consult Adriana from the outset of an issue to receive her assessment of the problem from a legal context. By acquiring in-depth knowledge of a client's operations, business objectives, and other factors, she is able to provide options that are relevant, contextual, and avoid legal and other risks.
Adriana believes in working as part of her client's team to ensure managers and supervisors are aware of potential pit-falls and know to seek advice in a timely way. She has developed and presented training ranging from first-line supervisory skills to more complex subjects relating to the application of human rights principles.
As an advocate, Adriana is focused and relentless. She has appeared before arbitration boards, the Labour Relations Board, the Human Rights Tribunal, and at the BC Supreme Court and Court of Appeal.
---
Registration Deadline:

May 11, 2020

Registration Fees:
Member

$39.99

Non-Member

$59.99
Fees and/or agenda are subject to change without notice. All pricing excludes applicable taxes. HST/GST # 119446714
All login information will be sent to you via email the day prior to the session.
Both registration and payment are required for every person attending this webinar. Questions about registration or receipt can be directed to cphrnl@cphrnl.ca.
Note: If you have not received your login access information the day prior to the webinar date, or for inquiries regarding online workshops, please email.
| CPD hours | Competency |
| --- | --- |
| 2.0 | |
CPHRNL offers events through the year giving HR professions the opportunity to stay on top of current topics, offers CPHRs the opportunity to earn continuing professional development hours, and everyone the opportunity to network with other HR professionals. Through the calendar you can find out what events are being hosted by CPHRNL.
The calendar of events will list all CPHRNL events and events that the Association has partnered with other organizations.
All events require online registration and payment prior to the event. Please click on the event name for further details.