FREE webinar: Legacy to the Cloud: Modernizing HR & Payroll Systems
May 20, 2020 @ 2:00 pm

-

3:00 pm
Date: May 20, 2020
Event start time: 2:00pm Newfoundland Time
Location: Online
In partnership with: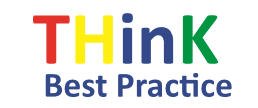 Presenter:
Lee Traill, President, Think Best Practice
Description:
There have been may payroll and human resources implementation disasters when outdated legacy systems are replaced, most notable example here in Canada is the Federal Government's Phoenix Project. Modern payroll and HR systems today are utilizing the digital, software-as-a-service (SaaS), cloud-based platforms which has resulted in a shift to standardizing legacy processes to a more simplified best practice process structure. This in turn is having effect on the financial management, payroll and HR processes organizations are utilizing in this modern digital age.This session will address how to mitigate your risks from today's modern HR and payroll systems; gain better benefits realizations and avoid disastrous implementations.
There are significant economic advantages to be found in moving processes such as HR / Payroll to the cloud first in a hybrid strategy:
Self-service opportunities & immediate access to real time data
Standardized reporting & standardized business processes
Reduced hardware & software costs
Seamless updates re: Payroll standards & government changes
OCM requirements are more readily accepted corporately for personal & self-service opportunities
Who should attend: CFO / HR Managers / Payroll Managers / CIO
Format: Online – Live Webinar
Time: Log-in: 1:45 – 2:00 pm (NST); Presentation: 2:00 – 3:00 pm (NST)
Registration for this webinar must be done through the CPHR BC & Yukon registration website.
The process for registration is as follows:
If you are a current member of CPHR-NL please contact administration at

[email protected]

for your exclusive discount code to take advantage of this free webinar for members.
Once you have obtained your code you must register through CPHR BC & Yukon. The link for registration can be found at the top of this page or here. If you do not have an account you must create one to register for this and any other FREE webinars offered through CPHR BC & Yukon.
Both registration and payment are required for every person attending this webinar.
All login information will be sent to you via email the day prior to the session.

Note: If you have not received your login access information the day prior to the webinar date, or for inquiries regarding online workshops, please email [email protected]. or call 604.684.7228.
All login information will be sent to you via email the day prior to the session.
---
About the presenter:

Canadian-based Executive, Lee Traill has over 30 years of ERP & HR-Payroll transformational leadership. Lee is highly regarded around the globe as a senior Executive Director for transforming companies. Lee has proven business expertise in the areas of strategic planning, HR-Payroll, financials, transformation & other critical business areas. Lee can help get more value from your transformational investments, educate your Executives and business leaders about best practices, implementation pitfalls, lessons learned, recovery techniques and go forward future strategies to name a few. Lee has been instrumental in assuring success for many clients around the globe & has worked across many industries & clients, including; ERP & HR / Payroll projects with the Government of Alberta, Federal Governments of Canada & Australia, TTC, Brisbane City Council, Queensland Government etc. Lee has held senior executive positions with SAP and IBM & is currently providing advisory services for ERP & HR / Payroll development projects to meet stringent time, cost and quality delivery requirements.
This webinar is complimentary to all CPHR NL members. Register early to avoid disappointment!
Registration Fees


Registration Deadline:
May 15, 2020

Member

FREE!

Non-Member

$29.99
Fees and/or agenda are subject to change without notice.
All pricing excludes applicable taxes. HST/GST # 119446714
| CPD hours | Competency |
| --- | --- |
| 1.0 | |
CPHRNL offers events through the year giving HR professions the opportunity to stay on top of current topics, offers CPHRs the opportunity to earn continuing professional development hours, and everyone the opportunity to network with other HR professionals. Through the calendar you can find out what events are being hosted by CPHRNL.
The calendar of events will list all CPHRNL events and events that the Association has partnered with other organizations.
All events require online registration and payment prior to the event. Please click on the event name for further details.