FREE webinar: The Return to Work and New Ways of Working
November 17, 2020 @ 2:00 pm

-

3:00 pm
Date: November 17, 2020
Event start time: 2:00pm Newfoundland Time
Location: Online
In partnership with:


Presenters: Ralph Nakad & Diana Nguyen – TELUS Employer Solutions
Description:
The health and safety of teams has been one of the top priorities for employers during the pandemic. A new survey shows nearly seven in 10 employees are feeling uncomfortable about returning to the workplace and 60 per cent of them want to continue working from home. The challenge for HR as we develop go forward plans for the business will be to balance the needs of employees working on site and those working remotely. One thing is clear, leadership and culture will continue to be key in supporting teams as we establish a new normal.
Join Ralph and Diana from TELUS Employer Solutions as they share insights on how to address the changing nature of work with respect to employee expectations. They will also share their own journey with establishing a work styles program at TELUS highlighting the financial, social and environmental impacts of this cultural transformation.
In this presentation, you will:
Get insight into the comfort levels of workers returning to work during the pandemic
Explore the reasons why to address the changing nature of work
Learn about strategies for engaging employees
Establish an understanding of the transformational drivers that can support a remote workforce strategy
Who should attend:
All HR Professionals with an interest in moving their team to a remote workforce and want to learn about best practices in engaging teams during the pandemic.
Format: Online – Live Webinar
Time: Log-in: 1:45 – 2:00pm (NST); Presentation: 2:00pm – 3:00pm (NST)
Registration for this webinar must be done through the CPHR BC & Yukon registration website.
The process for registration is as follows:
If you are a current member of CPHR-NL please contact administration at

[email protected]

for your exclusive discount code to take advantage of this free webinar for members.
Once you have obtained your code you must register through CPHR BC & Yukon. The link for registration can be found at the top of this page or here. If you do not have an account you must create one to register for this and any other FREE webinars offered through CPHR BC & Yukon.
All login information will be sent to you via email the day prior to the session.
Both registration and payment are required for every person attending this webinar. Questions about registration or receipt can be directed to [email protected].
Note: If you have not received your login access information the day prior to the webinar date, or for inquiries regarding online workshops, please email or call 604.684.7228.
---
About the presenters: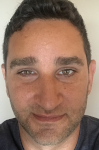 Ralph Nakad
is a TELUS Learning Consultant, based in Montreal Quebec. His 20 years' experience at TELUS includes, 12 years of Remote Work practice, National Business to Business sales onboarding program management, Learning and Development, and Remote/Virtual Work consulting. In his current role in TELUS Business Solutions, Ralph supports new Sales Leaders and new Sales Team Members during their onboarding journey, as well as supporting Business Developers in leveraging TELUS Remote Work program best practices to external corporate clients. Ralph completed his studies in Adult Education and Management.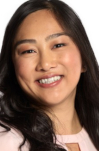 Diana Nguyen is a CPHR candidate and Prosci Change Management-certified HR professional based in Edmonton, Alberta. Her experience includes recruitment, employee relations, performance management, and training and development at Canada's largest home furnishings retailer, as well as with a leading North American distributor of shipping supplies.
In her current role with TELUS Employer Solutions, Diana provides both internal and external HR support. Strongly committed to driving positive engagement, she leverages her passion for people to make an impact on her organization's strategic objectives. Diana holds an undergraduate degree in HR from the Northern Alberta Institute of Technology.

---
This webinar is complimentary to all CPHR NL. Register early to avoid disappointment!
| | |
| --- | --- |
| Register by November 13, 2020 | |
| Member | FREE! |
| Non-Member | $29.99 |
| CPD hours | Competency |
| --- | --- |
| 1.0 | |
CPHRNL offers events through the year giving HR professions the opportunity to stay on top of current topics, offers CPHRs the opportunity to earn continuing professional development hours, and everyone the opportunity to network with other HR professionals. Through the calendar you can find out what events are being hosted by CPHRNL.
The calendar of events will list all CPHRNL events and events that the Association has partnered with other organizations.
All events require online registration and payment prior to the event. Please click on the event name for further details.