FREE webinar: Did COVID-19 Change who We Are?
November 10, 2020 @ 2:30 pm

-

3:30 pm
Date: November 10, 2020
Event start time: 2:30pm Newfoundland Time
Location: Online
Thank you sponsor: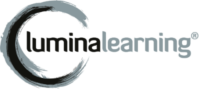 Presenters:
• Dr. Stewart Desson, CEO and Founder, Lumina Learning
• Janice Parviainen, Global Partner, Lumina Learning

Description:
Join us for a fascinating, interactive webinar to explore research findings on the impact of COVID-19 and lockdown on our personalities and mental health.

Over 4,000 respondents globally have supported our COVID-19 Research Study undertaken by Business Psychologists Dr Stewart Desson, Dr Tatiana Rowson and Dr Joana Suta.

You can still participate in and complete the research Survey here:
https://www.surveygizmo.com/s3/5664770/Personality-and-COVID

As a thank you, you will be given the option to receive your short/simplified free personalised Lumina Spark & Lumina Emotion reports – aimed at increasing your self-awareness.

In this presentation, you will learn:
What employees want during these times
Challenges of working remotely/from home
Mental health risk factors
How our personality, behaviors and EQ might have changed
Additional support needed from employers
Who should attend:
Any HR Professional involved in supporting staff during the COVID-19 crisis
Any professional supporting and designing a remote working strategy for their organization
Individuals supporting organizations to nurture staff well-being and reduce the strain on mental health induced by the global pandemic.
Format: Online – Live Webinar
Time: Log-in: 2:15 – 2:30pm (NST); Presentation: 2:30pm – 3:30pm (NST)
Registration for this webinar must be done through the CPHR BC & Yukon registration website.
The process for registration is as follows:
If you are a current member of CPHR-NL please contact administration at cphrnl@cphrnl.ca for your exclusive discount code to take advantage of this free webinar for members.
Once you have obtained your code you must register through CPHR BC & Yukon. The link for registration can be found at the top of this page or here. If you do not have an account you must create one to register for this and any other FREE webinars offered through CPHR BC & Yukon.
All login information will be sent to you via email the day prior to the session.
Both registration and payment are required for every person attending this webinar. Questions about registration or receipt can be directed to pd@cphrbc.ca.
Note: If you have not received your login access information the day prior to the webinar date, or for inquiries regarding online workshops, please email or call 604.684.7228.
---
About the presenters:

Dr. Stewart Desson, PhD MSc MSc BSc FCIPD is an experienced Business Psychologist, the CEO and founder of Lumina Learning, and the author of the innovative Lumina Spark psychometric.
He has a PhD in Psychology (University of Westminster) and is a Chartered Fellow with the CIPD. He also has an MSc in Change Agent Skills & Strategies (University of Surrey), an MSc in Operational Research (University of Birmingham) and a BSc in Operational Research (Leeds University).
After working for 15 years for British Airways, Stewart was interested in creating psychometrics that go beyond the limits of personality type testing which puts people into boxes, and instead embrace psychological diversity. He has shown that adaptive and 'maladaptive' traits can be measured at both ends of the Big Five's polarities and in 2017 he obtained a PhD in Business Psychology from the University of Westminster. Stewart wanted to develop a non-dichotomous programme which can measure people's personalities in a variety of situations. The result is the hugely successful Lumina Spark which is used with clients across the globe. Organisations using Lumina Products include national and multi-national corporates, consultancies and professional services firms, local and national government, law enforcement and emergency services, health and academic institutions, non-profit and charitable bodies, Olympic and national sports teams, and a multitude of diverse youth groups. Currently, over 30 employees work from the Lumina Global Office.
Stewart has a passion for building a community of like-minded professionals innovatively applying Lumina Learning's suite of Products and Solutions. Stewart has designed and delivered a broad range of training programmes and runs these internationally. He is particularly focused on looking at how personality can help and hinder people's application and effectiveness in terms of innovation, leadership, engagement and dealing with pressure.
A deeply experienced Organisation Development Consultant, Stewart travels internationally as an inspirational speaker and sought-after Change Agent.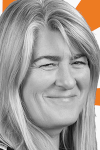 Janice Parviainen combined her first life in the medical sciences and the study of reactions WITHIN the human to now the social sciences and the reactions BETWEEN humans. Janice brings 25 years of experience and wisdom on the Global use of psychometric tools and Corporate Leadership training and development. Janice holds numerous certifications and qualifications in the areas of organizational development, teamwork, leadership, coaching, communication, critical thinking, problem-solving and curriculum development. Janice has been a part of Lumina Learning since it was a thought in 2002 and has co-authored the qualification materials and processes of the Lumina psychometrics. Janice is faculty and has had the pleasure of qualifying many people around the world to use the Lumina Learning psychometrics. As a Global partner for Lumina Learning, Janice's role is to source and support consultants and clients who are dedicated to utilizing innovative and leading-edge tools in their businesses and organizations. Janice and her team support her consultants and clients as they engage with the Lumina Learning tools and helps her clients to integrate the Lumina Learning tools into their existing business and day-to-day life. Janice fosters a spirit of inclusiveness, innovation and co-creation.

This webinar is complimentary to all CPHR NL members. Register early to avoid disappointment!
Registration Fees


Registration Deadline:
Friday, November 6, 2020

Member

FREE!

Non-Member

$29.99
Fees and/or agenda are subject to change without notice.
All pricing excludes applicable taxes. HST/GST # 119446714
| CPD hours | Competency |
| --- | --- |
| 1.0 | |
All pricing excludes applicable taxes. HST/GST # 119446714
CPHRNL offers events through the year giving HR professions the opportunity to stay on top of current topics, offers CPHRs the opportunity to earn continuing professional development hours, and everyone the opportunity to network with other HR professionals. Through the calendar you can find out what events are being hosted by CPHRNL.
The calendar of events will list all CPHRNL events and events that the Association has partnered with other organizations.
All events require online registration and payment prior to the event. Please click on the event name for further details.