FREE webinar: Anti-Racism in the Workplace & Beyond
July 8, 2020 @ 2:00 pm

-

3:30 pm
Date: July 8, 2020
Event start time: 2:00pm Newfoundland Time
Location: Online
Racial discrimination is an ongoing global issue that has been commonly ignored. Within this historic year surrounding the pandemic, and now, the uprising against racial injustice happening around the world, HR professionals and business leaders need to create anti-racist workplaces. Companies will actively begin, or continue, facilitating discussions about equity and racism amongst their teams. Join our expert speakers for this special online event. This carefully selected group will help prepare us to get the discussions started in our own workplaces, to ensure racism has no place in our society.
Agenda: Sign-in: 1:45 – 2:00 pm (NST); Presentations: 2:00 – 3:30 pm (NST)
Format: Online via Zoom Webinar
CPD Hours: 1.5
---
TOPICS & SPEAKERS HIGHLIGHT:

Session Title: Can I Say That?
Session Speaker: Muse Greenwood, CEO, Inspiration FX
Session Description:
Have you or anyone in your organization wondered how to start a safe and healthy conversation on Racism, Anti-Racism, Microaggressions, Unconscious Biases, and Discrimination safely and effectively?If yes, then join this conversation because you are not alone. No matter your race or ethnicity or your cultural background, any discussion about Racism is uncomfortable and awkward at best. And these conversations can be a breeding ground of anger and denial when approached with guilt or blame. In this session, we are going to talk about how to start this dialogue with confidence. You will be given at least one way to begin these critical conversations that are necessary and essential to the survival of every organization in these challenging times. Please note: This is not about political correctness – this is about having the heart and caring to talk about Racism.
In this session, you will learn:
The What, Why, and How factors of systemic racism: Putting things in context.
The intersectional skills that will be needed to resolve, reconcile, and repair our communities.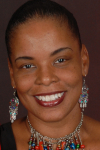 Muse Greenwood is an attorney, instructor, and holds qualifications in HR, LDM, NLP, and Indigenous Studies. She focuses on restoring trust and value in organizations of all sizes to co-create a better world. Her 32-years in HR, Training and Curriculum design have taken her around the world. Muse has worked with over 2000 companies in 23 various industries from 72 different countries. She has design award winning programs on Change Management, Communication, and Diversity, Equity and Equality.
Muse has received many accolades for curriculum and program designs. Her award-winning business book Cyber Security Handbook A-Z Guidebook has been listed by Forbes as one of the world's Top 100 Cybersecurity Books consecutively for 4-years.
---
Session Title: Being Intentional with Anti-racism
Session Speaker: Jodi Rai, CPHR, HR Strategist, Hey Humantis & Treasury Board of Canada Secretariat
Session Description:
Inclusive and diverse workplaces are ones where racism has been eliminated. They are cultures that live and breathe dignity, respect and equality. To get there, HR Professionals must be intentional. Let's talk about how we get there collectively, by exploring concepts related to systemic/institutionalized discrimination, privilege and power.
In this session, you will learn:
The significance of human rights legislation and impacts on the work of HR
Organizational Culture as a social system
The influence of power, privilege, and supremacy mindsets
How to create intentional inclusive and diverse workplaces work places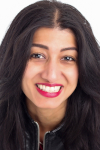 Jodi Rai is a mom and HR Strategist with 19+ years of experience in Human Resources, Organizational Behaviour and Leadership. As the founder of heyHUMANTIS, Jodi supports organizations in cultivating cultures with meaningful and impactful human connections. Her superpowers include being a critical thinking, empathy, and curiosity. Jodi's obsession with intent, has led to hosting the heyINTENT podcast and publishing her first book: Be Intentional – An Approach to Humanizing Workplaces in the Fall 2020. One of her core beliefs is that "we are all connected and should own our part in it".
---
Registration Deadline:

July 6, 2020

Registration Fees:
Member

FREE!

Non-Member

FREE!
Fees and/or agenda are subject to change without notice. All pricing excludes applicable taxes. HST/GST # 119446714
All login information will be sent to you via email the day prior to the session.
Registration for this webinar must be done through the CPHR BC & Yukon registration website.
Pre-registration is required for every person attending this webinar. Questions about registration can be directed to pd@cphrbc.ca.
Note: If you have not received your login access information the day prior to the webinar date, or for inquiries regarding online workshops, please email or call 604.684.7228.
| CPD hours | Competency |
| --- | --- |
| 1.5 | |
CPHRNL offers events through the year giving HR professions the opportunity to stay on top of current topics, offers CPHRs the opportunity to earn continuing professional development hours, and everyone the opportunity to network with other HR professionals. Through the calendar you can find out what events are being hosted by CPHRNL.
The calendar of events will list all CPHRNL events and events that the Association has partnered with other organizations.
All events require online registration and payment prior to the event. Please click on the event name for further details.