FREE webinar: The Good, the Bad, and the Ugly of Unconscious Bias
May 5, 2020 @ 2:00 pm

-

3:00 pm
Date: May 5, 2020
Event start time: 2:00pm Newfoundland Time
Location: Online
In partnership with:


Presenter: Debbie Imboden & Diana Nguyen – TELUS Employer Solutions
Description:
Recruitment and retention are HR functions that require strategic thought and planning. While lower unemployment rates, an aging population, and skill shortages are challenging, HR professionals are faced with the additional impact first impressions and gut feelings can have on recruitment success. How can we be aware of our (un)conscious bias and minimize them not only in the recruitment cycle but post hire when making development and compensation decisions?
Join us as we discuss how to prevent unfair, inaccurate judgments that may lead you to overlooking talent, or at worst discrimination. We will also look at what kind of biases influence your decision and how biased hiring and management decisions result in less diverse teams and cost your organization money and talent.
In this presentation, you will:
Establish a foundational understanding of how bias affects decision-making and long-term talent management decisions
Explore the impacts of the kinds of biases that impact recruitment and people management
Learn about best practices for awareness and overcoming unconscious bias
Learn tips to enhance your organizations Diversity and Inclusion strategy
Who should attend:
All HR Professionals with an interest in ensuring a fair and diverse work force that are passionate about creating a positive culture.
Format: Online – Live Webinar
Time: Log-in: 1:45 – 2:00pm (NST); Presentation: 2:00pm – 3:00pm (NST)
Registration for this webinar must be done through the CPHR BC & Yukon registration website.
The process for registration is as follows:
If you are a current member of CPHR-NL please contact administration at

[email protected]

for your exclusive discount code to take advantage of this free webinar for members.
Once you have obtained your code you must register through CPHR BC & Yukon. The link for registration can be found at the top of this page or here. If you do not have an account you must create one to register for this and any other FREE webinars offered through CPHR BC & Yukon.
Both registration and payment are required for every person attending this webinar.
All login information will be sent to you via email the day prior to the session.

Note: If you have not received your login access information the day prior to the webinar date, or for inquiries regarding online workshops, please email [email protected]. or call 604.684.7228.
All login information will be sent to you via email the day prior to the session.
---
About the presenters: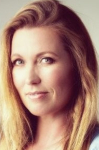 A Senior Solutions Specialist with TELUS Employer Solutions, Debbie imbues every project she tackles with her experience, education, and passion for technology. With more than two decades of HR experience in the technology sector, Debbie has supported a broad range of unionized and non-unionized North American organizations of every size, covering a variety of sectors.
Debbie possesses a uniquely holistic, end-to-end view of HR and is passionate about helping companies transform their strategy. She holds an undergraduate degree in Physical Geography and Biology, as well as a post-graduate certificate in marketing management and HR Studies completed in 2012.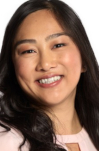 Diana is a CPHR candidate and Prosci Change Management-certified HR professional based in Edmonton, Alberta. Her past experience includes recruitment, employee relations, performance management, and training and development at Canada's largest home furnishings retailer, as well as with a leading North American distributor of shipping supplies.
In her current role with TELUS Employer Solutions, Diana provides both internal and external HR support. Strongly committed to driving positive engagement, she leverages her passion for people to make an impact on her organization's strategic objectives. Diana holds an undergraduate degree in HR from the Northern Alberta Institute of Technology.

---
This webinar is complimentary to all CPHR NL members. Register early to avoid disappointment!
| | |
| --- | --- |
| Register by May 1, 2020 | |
| Member | FREE! |
| Non-Member | $29.99 |
| CPD hours | Competency |
| --- | --- |
| 1.0 | |
CPHRNL offers events through the year giving HR professions the opportunity to stay on top of current topics, offers CPHRs the opportunity to earn continuing professional development hours, and everyone the opportunity to network with other HR professionals. Through the calendar you can find out what events are being hosted by CPHRNL.
The calendar of events will list all CPHRNL events and events that the Association has partnered with other organizations.
All events require online registration and payment prior to the event. Please click on the event name for further details.