FREE webinar: Successful Retirement Masterclass
June 15 @ 2:00 pm

-

3:00 pm
Date: June 15, 2021
Event start time: 2:00pm Newfoundland Time (9:30am Pacific Time)
Location: Online
Thank you sponsor:

CPD hours

Practice Level (Hover mouse over icon for details)

Competency

1.0


Presenter: Chad Ekren – Certified Financial Planner & Portfolio Manager, Capital Concepts Group / iA Private Wealth
Description:
When you retire you will spend two things:Money and time.The way you structure your money and use your time will determine how joyful your retirement will be.Attend this webinar to learn how to maximize your financial security, purpose & legacy using strategies enjoyed by affluent Canadians.Importantly, you will also learn about the non-financial side of retirement planning which will help you design a meaningful, impactful retirement.Even if you don't feel you have as much money saved as you'd like or think you are too young to start retirement planning, this webinar (and the included online Successful Retirement Academy) will help you have more peace of mind, freedom and happiness in your retirement.In this presentation, you will learn:
How to Plan the Non-Financial side of Retirement to ensure Your Happiness
Avoid 4 Common Financial Mistakes using an Integrated Ecosystem
How to Navigate Your Tax Brackets so you Pay Less Tax
How to Maximize Your Canada Pension Plan (CPP) Income
Learn what Your Biggest Risk in Retirement is
Who should attend:
You are interested in learning in how to maximize the Financial and Non-Financial aspects of retirement for yourself, your colleagues and others you care about.
Format: Live Online – Zoom Webinar
All login information will be sent to you via email the day prior to the session.

Please check your junk/spam folder if it has not come through to your in-box.
Time:
2:00pm – 3:00pm Newfoundland Time (9:30 – 10:30 am – Pacific Time – Vancouver)

Registration for this webinar must be done through the CPHR BC & Yukon registration website.

The process for registration is as follows:
If you are a current member of CPHR-NL please contact administration at cphrnl@cphrnl.ca for your exclusive discount code to take advantage of this free webinar for members.
Once you have obtained your code you must register through CPHR BC & Yukon. The link for registration can be found at the top of this page or here. If you do not have an account you must create one to register for this and any other FREE webinars offered through CPHR BC & Yukon.
Both registration and payment are required for every person attending this webinar. Questions about registration or receipt can be directed to pd@cphrbc.ca.

Note: If you have not received your login access information the day prior to the webinar date, or for inquiries regarding online workshops, please email or call 604.684.7228.
---
About the presenter: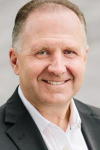 Chad Ekren is a CERTIFIED FINANCIAL PLANNER® and partner with Capital Concepts Group (since 1996) and Portfolio Manager with iA Private Wealth.
As a Financial Educator to employee groups and the general public, Chad has taught thousands of people through his Retirement Education Seminars and 208 weekly live radio shows on 600AM in Vancouver.
Chad is the creator of the Successful Retirement Solution™ (SRS), a comprehensive retirement education and planning framework.
Accomplishments, Experience & Interests:
•UBC Commerce Graduate 1986
•8 years as commercial & residential mortgage broker
•Active leader in community, church & sons' sports teams
•Loves playing, coaching & watching sports, especially hockey
•Lives in Richmond with wife Rose Mary and son Nicholas

This webinar is complimentary to all CPHR NL members. Register early to avoid disappointment!
Registration Fees


Registration Deadline:
JUNE 13, 2021

Member

FREE!

Non-Member

$29.99
Fees and/or agenda are subject to change without notice.
All pricing excludes applicable taxes. HST/GST # 119446714
CPHRNL offers events through the year giving HR professions the opportunity to stay on top of current topics, offers CPHRs the opportunity to earn continuing professional development hours, and everyone the opportunity to network with other HR professionals. Through the calendar you can find out what events are being hosted by CPHRNL.
The calendar of events will list all CPHRNL events and events that the Association has partnered with other organizations.
All events require online registration and payment prior to the event. Please click on the event name for further details.