FREE webinar: Understanding the Background Screening Process
October 14, 2021 @ 2:00 pm

-

3:00 pm
Date: October 14, 2021
Event start time: 2:00pm Newfoundland Time (9:30am Pacific Time)
Location: Online
Thank you sponsor: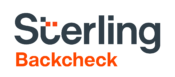 CPD hours

Practice Level (Hover mouse over icon for details)

Competency

1.0
Presenters:
Marena Rojas-Schupp , Vertical Leader, Sterling Backcheck
Shaun Ryan, Account Executive, Sterling Backcheck
Chuck Walker, Senior Advisor, Public Safety Management, Sterling Backcheck
Description: What Organizations Don't Know About Background Checks
Whether you are starting in the HR industry or head of your own company, you'll want register to this virtual event to learn about the ins and outs of background screening in Canada. This webinar will start with Senior Advisor, Public Safety Management, Chuck Walker, giving an overview of the criminal check process and common pain points. Vertical Leader, Marena Rojas-Schupp and Account Executive, Shaun Ryan, will discuss anomalies, and cover FAQ's related to turnaround time, different levels of criminal checks, how to navigate CRRP requirements, re-checks and more. You'll get the opportunity to ask the speakers a question during the live Q&A.
This webinar will cover the following topics:
Introduction
Criminal Record Review Check
How to read & understand criminal check results
Turnaround time
Live Q&A
Who should attend:
The target audience of this webinar is for any HR professionals, Head of Compliance roles, CEO's and more. Anyone in charge of hiring and maintaining employee retention and safety.
Format: Live Online – Zoom Webinar
All login information will be sent to you via email the day prior to the session. Please check your junk/spam folder if it has not come through to your in-box.
Time:
2:00 – 3:00 pm – Newfoundland Time Registration for this webinar must be done through the CPHR BC & Yukon registration website.The process for registration is as follows:
If you are a current member of CPHR-NL please contact administration at

[email protected]

for your exclusive discount code to take advantage of this free webinar for members.
Once you have obtained your code you must register through CPHR BC & Yukon. The link for registration can be found at the top of this page or here. If you do not have an account you must create one to register for this and any other FREE webinars offered through CPHR BC & Yukon.
All login information will be sent to you via email the day prior to the session.
Both registration and payment are required for every person attending this webinar. Questions about registration or receipt can be directed to [email protected].
Note: If you have not received your login access information the day prior to the webinar date, or for inquiries regarding online workshops, please email or call 604.684.7228.
---
About the presenters:
Marena Rojas-Schupp, Vertical Leader specialized in supporting strategic enterprise clients in the Finance space. Beginning her career with Backcheck taking reference interviews in 2011 and quickly after that moved into our client support world. She was one of the first members to support our new client onboarding team (Professional Services Group); managing a team of onboarding specialists before moving back into an Account Executive role supporting our existing Enterprise level client.

Shaun Ryan is an Account Executive at Sterling Backcheck, focused on supporting Enterprise-level Canadian organizations within the Government, Healthcare and Education system. Starting within the reference and verifications team, Shaun has been with Sterling since 2010 and has prior experience managing teams in operations, as well as working on a Global sales team to support cross-border programs for some of the world's biggest companies

Chuck Walker joined Sterling in 2014 after completing a 32-year career as a Regular Member with the RCMP. In his current role as a Senior Advisor – Public Safety Information Management, Chuck works closely with the team on aspects of the company's products and services concerned with criminal record and police information.

This webinar is complimentary to all CPHR NL members. Register early to avoid disappointment!
Registration Fees


Registration Deadline:
October 12, 2021

Member

FREE!

Non-Member

$29.99
Fees and/or agenda are subject to change without notice.
All pricing excludes applicable taxes. HST/GST # 119446714
A full refund, less a $10 processing fee, will be issued for cancellations submitted at least one week prior to an event or workshop. Attendee substitutions are permitted; however, member/non-member rate differences will apply. Please submit cancellation or substitution requests by fax (604-684-3225) or e-mail (
[email protected]
).
Please note that this policy does not apply to conferences, exams or no-charge registrations. CPHR exam fees are non-refundable if registration is canceled after the registration deadline. Please note our deferral policy.
CPHRNL offers events through the year giving HR professions the opportunity to stay on top of current topics, offers CPHRs the opportunity to earn continuing professional development hours, and everyone the opportunity to network with other HR professionals. Through the calendar you can find out what events are being hosted by CPHRNL.
The calendar of events will list all CPHRNL events and events that the Association has partnered with other organizations.
All events require online registration and payment prior to the event. Please click on the event name for further details.