CPHR BC – FREE Webinar: Managing the Impact of Pain on Productivity in the Workplace
September 21 @ 2:00 pm

-

3:00 pm
Speakers:
Dr. Robin Armstrong – Chiropractor, British Columbia Chiropractic Association
Dr. Jody Freedman – Chiropractor, British Columbia Chiropractic Association
Description:
Join our webinar to learn about ways you can support your workers with health and wellness, specifically pain management.Up to 85% of workers will suffer from back pain at least once in their lifetime. Musculoskeletal conditions are second behind mental health conditions for short and long term disability claims, not to mention the negative impact pain can have on mental health and decrease in workplace engagement and productivity.During this new hybrid world of work, more and more chiropractors are seeing many workers showing up to their jobs in pain, distracted and unable to fully participate in their work life, hence contributing negatively to the business outcome.This workshop will share strategies you can use to support your employees today to prevent pain, tips on how to manage it, and support them in return to work and become more productive.
In this webinar, you will learn:
Understand the impact of back and neck pain on the workforce
Understand the link between pain and mental health
Understand the phases of back and neck pain in employees' health and how HR professionals can help at each stage
Understand the link between a healthy lifestyle and pain management
Who should attend:
Those interested in learning strategies they can use to support their employees to prevent back and neck pain, help them manage it if it does occur and support them in return to work.
Meet the Speakers: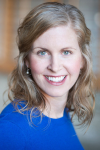 Dr. Robin Armstrong
Robin loves helping her patients live pain-free and more active lives. She combines almost 20 years of experience as a Langley Chiropractor with her background as a former personal trainer, Kinesiologist, and yoga instructor to help people overcome their back and neck pain and get back to enjoying life. She has taught numerous workshops about anatomy for yoga teachers, avoiding injuries in exercise, and various topics related to musculoskeletal health.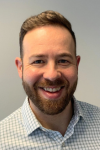 Dr. Jody Freedman
With over 18 years of chiropractic practice, Jody enjoys helping thousands of patients overcome their back and neck pain while functioning at their very best. Currently practicing at Willowbrook Chiropractic in Langley, BC.Outside of their practice, Jody provides Office Ergonomic workshops throughout BC and has founded Preventacare, a team of health and fitness-focused on creating healthier workplaces.
This webinar is complimentary to all CPHR NL members. Register early to avoid disappointment!
Use Discount code "NL-MEM23" to get the member rate.
Registration Fees


Registration Deadline:
SEPTEMBER 19, 2023

Member

FREE!

Non-Member

$39.99
CPHRNL offers events through the year giving HR professions the opportunity to stay on top of current topics, offers CPHRs the opportunity to earn continuing professional development hours, and everyone the opportunity to network with other HR professionals. Through the calendar you can find out what events are being hosted by CPHRNL.
The calendar of events will list all CPHRNL events and events that the Association has partnered with other organizations.
All events require online registration and payment prior to the event. Please click on the event name for further details.