Managing Safety Self-Awareness (webinar)
September 24, 2019 @ 2:00 pm

-

3:30 pm

$29.99 – $49.99
Date: September 24, 2019
Event start time: 2:00pm Newfoundland Time
Location: Online
Presenters:
Greg Ford, M.Ed Adult Education & Workplace Learning, B.A. Psychology
Samantha Goldstein, M.A. Organizational Psychology (in pursuit), B.A. Psychology
Description:
Studies show that up to 90% of workplace incidents are caused by human error, and progressive organizations are now looking at the human factor in the safety equation. Learning how to identify and manage personality risk factors can reduce the occurrence of injuries, work stoppages, equipment and property damage and insurance costs. This webinar is designed to help HR professionals understand how personality contributes to preventable workplace incidents. Participants will learn how to identify and coach employees who are more naturally distractible, impulsive, ruleresistant and impatient, resulting in safer behaviours in the workplace.

In this presentation, you will learn:
How personality contributes to increasing or reducing workplace incidents and injuries.
How to identify the leading indicators of personality risk tolerance in others and recognize risk before an incident occurs.
How to adapt your communication style and training approach to each employee and improve safety-related behavior in your workplace.
Who should attend:
HR Professionals, Health & Safety Specialists/Managers
Format: Online – Live Webinar
Time: Log-in: 1:45 – 2:00pm (NST); Presentation: 2:00pm – 3:30pm (NST)
All login information will be sent to you via email the day prior to the session.
Both registration and payment are required for every person attending this webinar. Questions about registration or receipt can be directed to cphrnl@cphrnl.ca.
Note: If you have not received your login access information the day prior to the webinar date, or for inquiries regarding online workshops, please email.
---
About the presenters: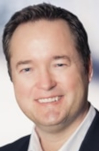 Greg Ford, M.Ed Adult Education & Workplace Learning, B.A. Psychology
Greg Ford is the CEO and co-founder of TalentClick Workforce Solutions. He has also been an adjunct professor in the business faculty at Simon Fraser University in Vancouver, BC and a business communications instructor at the Northern Alberta Institute of Technology (NAIT) in Edmonton, Alberta. Greg holds a degree in Psychology and a Masters degree in Adult Education & Workplace Learning. His articles have been published in numerous magazines and journals such as Bloomberg News, Recruiter.com, Workplace Today, Canadian HR Reporter, and others. He is a member of the Canadian Association of Professional Speakers and has spoken at dozens of conferences and summits internationally. Clients have included CN Rail, Kiewit, EPCOR, Valero, Lafarge, Canfor, West Fraser, Interfor, New Gold, ICBC, State Far, and more.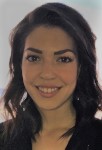 Samantha Goldstein, M.A. Organizational Psychology (in pursuit), B.A. Psychology
Samantha Goldstein is the Technical Project Specialist at TalentClick Workforce Solutions, where she is a part of the team that is responsible for the development of proprietary products and professional services delivery. Samantha is soon to hold a Masters Degree in Organizational Psychology with a focus in Psychometric Development and Personnel Assessment. Samantha has facilitated personality-based development sessions in a number of contexts, including Education, Sports Management, Technology and Non-Profit. Samantha is passionate about demonstrating that businesses can optimize performance through the fit and fulfillment of employees. She aims to offer her training, experience and passion to the broader community by helping HR managers across BC discover the power of psychometrics.
---
Registration Fees


Registration Deadline:
Friday, September 20, 2019

Member

$29.99

Non-Member

$49.99
All pricing excludes applicable taxes.
CPD hours

Competency

1.5
• Workforce Planning & Talent Management
• Health, Wellness, and Safe Workplace
CPHRNL offers events through the year giving HR professions the opportunity to stay on top of current topics, offers CPHRs the opportunity to earn continuing professional development hours, and everyone the opportunity to network with other HR professionals. Through the calendar you can find out what events are being hosted by CPHRNL.
The calendar of events will list all CPHRNL events and events that the Association has partnered with other organizations.
All events require online registration and payment prior to the event. Please click on the event name for further details.