Make Change Stick – Equip Leaders To Bring Their Best to the Challenges They Face (webinar)
February 26, 2019 @ 2:00 pm

-

3:30 pm

$29.99 – $49.99
Date: February 26, 2019
Event start time: 2:00pm Newfoundland Time
Location: Online
Presenter: Alex Wray, President, Wray Consulting Group Inc.
Description:
The pattern is common in life: your goals matter, the commitment is genuine, yet despite knowing what we must do, and wanting to do it, we fail to do it.
This presentation, answers why behavior change can be so darn difficult.
A recent medical study showed that, even when cardiologists told seriously at-risk patients that they had to make lifestyle changes if they wanted to continue living, only one in seven patients was able to make the changes stick. One in seven! If death isn't a sufficient motivation for change, what hope does the average leader have in simply improving at work?
In this presentation, you will learn:
Insights into why leaders struggle with "engagement" and "delegation" – the most frequently addressed area of behavioral improvement for leadership
A synthesis of 30 years of research into why people resists making the changes they genuinely want to make
Practical insights and tools for habit change, including the Immunity to Change™ Model developed by thought leaders at Harvard University
Opportunities to strengthen your organization's talent management and people development by infusing insights and tools from neuroscience and the science of habit change
Who should attend:
Any person, curious about… why they have personally struggled to make the changes and improvements that they genuinely want to make.
Senior Human Resources Professional curious about… how to enrich their organization's existing talent management and people development with methods being used by iconic brands such as Apple and Google.
Operational leaders curious about… how they can shift the collective behavior and/or culture to better support the organizational strategies and/or priorities and/or direction.
Format: Online – Live Webinar
Time: Log-in: 1:45 – 2:00pm (NST); Presentation: 2:00pm – 3:30pm (NST)
All login information will be sent to you via email the day prior to the session.
Both registration and payment are required for every person attending this webinar. Questions about registration or receipt can be directed to [email protected].
Note: If you have not received your login access information the day prior to the webinar date, or for inquiries regarding online workshops, please email.
---
About the presenter: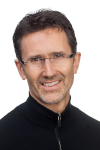 Alex founded his leadership development firm in 1993 to grow leadership capacity, transform culture and achieve extraordinary business results. He has served a range of clients from the small entrepreneurial start-ups in the Silicon Valley to the CEO offices of both Motorola and Ford Motor Company. The majority of his experience is in energy, financial, pharmaceutical, manufacturing and professional services. Although his clients are diverse, their perspective is similar: the status quo must change.
Alex believes leadership development is optimal when it is linked to the results that matter most for the client. His expertise is at the level of execution — "where the rubber meets the road." His passion is about making leadership real as leaders learn to walk-the-talk. Since 2013, Alex's focus has been on accelerating the rate at which leadership capacity can be grown. It has resulted in programs that bring an innovative blend of executive coaching, group coaching and workshop facilitation. At the core of these corporate programs are the principles of Immunity to Change™. Some of the world's most iconic brands apply the principles from Immunity to Change™. The principles are from ground-breaking insights of Harvard University Professors Bob Kegan and Lisa Lahey. Alex has worked alongside Kegan and Lahey in serving clients in Europe, Canada and the United States.
Alex has a unique ability to make complex topics relevant. He frames his message in stories of relatable, real life people; perspectives from the science of habit change, and emerging insights from neuroscience.
Alex is part of the faculty of Notre Dame University's Executive Integral Leadership Program—one of the premier leadership development programs in North America. Alex started teaching executive education in 1996 at the Sauder School of Business at the University of British Columbia.
Partial list of clients includes Ford, Eli Lilly, Johnson & Johnson, Mercer, Deloitte, HSBC, UBS, Tetra Tech, Alberta Energy Regulator, Spectra Energy, Global Container Terminals, and Vancouver Fraser Port Authority.

Registration Fees

Registration Deadline:
February 22, 2019

Member

$29.99

Non-Member

$49.99
All pricing excludes applicable taxes. HST/GST # 859974941
CPD hours

Competency

1.5
• Strategy
• Learning & Development
CPHRNL offers events through the year giving HR professions the opportunity to stay on top of current topics, offers CPHRs the opportunity to earn continuing professional development hours, and everyone the opportunity to network with other HR professionals. Through the calendar you can find out what events are being hosted by CPHRNL.
The calendar of events will list all CPHRNL events and events that the Association has partnered with other organizations.
All events require online registration and payment prior to the event. Please click on the event name for further details.