FREE webinar: Toxic Masculinity in the Workplace
May 25, 2021 @ 2:00 pm

-

3:00 pm
Date: May 25, 2021
Event start time: 2:00pm Newfoundland Time (9:30am Pacific Time)
Location: Online
Thank you sponsor:


CPD hours

Practice Level (Hover mouse over icon for details)

Competency

1.0



Presenters: David Cory, B.Ed., M.A., and Jill Cory, B.A. of Emotional Intelligence Training Company Inc.
Description:
The term 'toxic masculinity' has been used to describe the negative impact of the behaviour of some men. In this webinar, we will explore what is meant by the term toxic masculinity and its relationship to workplace effectiveness. How does toxic masculinity impact workplace culture, psychological safety, and individual and team effectiveness? What might be the relationship between toxic masculinity and emotional intelligence? We will discuss a potential way forward which involves leveraging emotional intelligence competencies to reduce the damaging effects of toxic masculinity. Join Jill Cory and David Cory, Vancouver Island-based coaches and leadership development specialists, as they share with you what you need to know as an HR professional and how to reduce and/or shift the impact of toxic masculinity in your workplace.

In this presentation, you will learn:
What we mean by Toxic Masculinity and why it matters
What Emotional Intelligence is and why it matters
To describe the relationship between toxic masculinity and EI
What organizations are doing to mitigate against the negative impacts of toxic masculinity in the workplace
Who should attend: HR professionals at all levels
Format: Online – Live Webinar
Time: 2:00 – 3:00 pm – Newfoundland Time (9:30 – 10:30 am – Pacific Time (PT) – Vancouver)
Registration for this webinar must be done through the CPHR BC & Yukon registration website.
The process for registration is as follows:
If you are a current member of CPHR-NL please contact administration at

[email protected]

for your exclusive discount code to take advantage of this free webinar for members.
Once you have obtained your code you must register through CPHR BC & Yukon. The link for registration can be found at the top of this page or here. If you do not have an account you must create one to register for this and any other FREE webinars offered through CPHR BC & Yukon.
Both registration and payment are required for every person attending this webinar. Questions about registration or receipt can be directed to [email protected].

Note: If you have not received your login access information the day prior to the webinar date, or for inquiries regarding online workshops, please email or call 604.684.7228.
All login information will be sent to you via email the day prior to the session. Please check your junk/spam folder if it did not come through to your in-box.
---
About the presenters: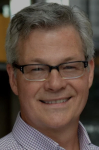 David Cory
is a certified coach (CPCC), speaker, and leadership development specialist known for his expertise in applying the concept of emotional intelligence to leadership development for individual and organizational performance improvement. David founded the Emotional Intelligence Training Company Inc. in 1998, which is the leading provider of the EQ-I 2.0/EQ 360 Certification Course globally. He also coaches leaders, designs and delivers leadership training and has a passion for seeing clients develop their emotional intelligence skills and get more of what they want out of work and life.

Jill Cory is a certified coach (CPCC), author, and speaker and an experienced leadership development specialist with a passion for developing innovative, diverse and equitable workplaces. For 19 years, Jill held a leadership role at BC Women's Hospital & Health Centre. In this role, she was responsible for leading a team to meet a provincial mandate to develop and deliver training, conduct community-based research, develop and implement policy, and engage organizations and communities in sustainable, strategic actions.
Jill is the co-author of When Love Hurts, A Woman's Guide to Abuse in Relationships, published by Penguin Random House. She has also published many other reports and policy documents in the field of violence against women in relationships.
This webinar is complimentary to all CPHR NL members. Register early to avoid disappointment!
Registration Fees


Registration Deadline:
May 20, 2021

Member

FREE!

Non-Member

$29.99
All pricing excludes applicable taxes. HST/GST # 119446714
CPHRNL offers events through the year giving HR professions the opportunity to stay on top of current topics, offers CPHRs the opportunity to earn continuing professional development hours, and everyone the opportunity to network with other HR professionals. Through the calendar you can find out what events are being hosted by CPHRNL.
The calendar of events will list all CPHRNL events and events that the Association has partnered with other organizations.
All events require online registration and payment prior to the event. Please click on the event name for further details.