FREE webinar: The Time is Now…. Making the Shift to Modern Performance Management
June 1, 2021 @ 2:00 pm

-

3:00 pm
Date: June 1, 2021
Event start time: 2:00pm Newfoundland Time (9:30am Pacific Time)
Location: Online
Thank you sponsor:


CPD hours

Practice Level (Hover mouse over icon for details)

Competency

1.0



Presenter:
Dave Lee, Senior Product Manager, Deltek (In partnership with TELUS Employer Solutions)
Description:
Employers everywhere have faced a highly accelerated pace of change over the past twelve months. Coupled with the already existent complexities of meeting the needs of the evolving modern workforce, establishing best practices in order to create a fantastic culture feels overwhelming. With so much of the workforce moving to more permanent hybrid/remote structures, employers need to prioritize modernizing their business practices in order to retain their top talent. In this powerful session, we will not simply engage in data points and rhetoric, but will provide recommendations for best practices in continuous performance management that can be implemented immediately by HR departments of any size.

In this session, you can expect to receive actionable information, such as the following:
Continuous performance management models that work for any size/structure
Implementation plan suggestions to move away from performance appraisals and into continuous performance management
Considerations for overcoming objections and selling these new processes through your organization to gain support
Who should attend:
HR professionals and people leaders that are interested in learning how to modernize and shift their performance management program.
Format: Live Online – Zoom Webinar
(All login information will be sent to you via email the day prior to the session.

Please check your junk/spam folder if it has not come through to your in-box.

)
Time: 2:00 – 3:00 pm – Newfoundland Time (9:30 – 10:30 am – Pacific Time (PT) – Vancouver)
Registration for this webinar must be done through the CPHR BC & Yukon registration website.
The process for registration is as follows:
If you are a current member of CPHR-NL please contact administration at

[email protected]

for your exclusive discount code to take advantage of this free webinar for members.
Once you have obtained your code you must register through CPHR BC & Yukon. The link for registration can be found at the top of this page or here. If you do not have an account you must create one to register for this and any other FREE webinars offered through CPHR BC & Yukon.
Both registration and payment are required for every person attending this webinar. Questions about registration or receipt can be directed to [email protected].

Note: If you have not received your login access information the day prior to the webinar date, or for inquiries regarding online workshops, please email or call 604.684.7228.
All login information will be sent to you via email the day prior to the session. Please check your junk/spam folder if it did not come through to your in-box.
---
About the presenter: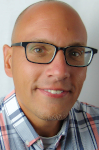 Dave Lee is currently a Senior Product Manager for the post-hire modules within the Deltek Talent Management suite, a partner of TELUS Employer Solutions. Dave has oversight of Core HR, Performance & Development, Learning Management, and Deltek Learning Zone. As a former Vice President of Human Resources, Dave possesses nearly twenty years of Human Resources expertise with significant focus in talent/employee development and employee relations. Dave is a DDI certified leadership trainer and possesses an MBA from Walden University as well as various HR and Product Management certifications.
This webinar is complimentary to all CPHR NL members. Register early to avoid disappointment!
Registration Fees


Registration Deadline:
May 30, 2021

Member

FREE!

Non-Member

$29.99
Fees and/or agenda are subject to change without notice.
All pricing excludes applicable taxes. HST/GST # 119446714
CPHRNL offers events through the year giving HR professions the opportunity to stay on top of current topics, offers CPHRs the opportunity to earn continuing professional development hours, and everyone the opportunity to network with other HR professionals. Through the calendar you can find out what events are being hosted by CPHRNL.
The calendar of events will list all CPHRNL events and events that the Association has partnered with other organizations.
All events require online registration and payment prior to the event. Please click on the event name for further details.