FREE Webinar: The Heart and Science of Leadership: Emotional Intelligence for Today's Leadership
June 25, 2019 @ 2:00 pm

-

3:00 pm

Free – $29.99
Date: June 25, 2019
Event start time: 2:00pm Newfoundland Time
Location: Online
Presenters: David Cory, B.Ed., M.A., and Jill Cory, B.A. of Emotional Intelligence Training Company Inc.
Description:
What does it mean to lead with heart and what does the science say about leading with heart? Join Jill and David Cory from EITC as they discuss the creation of EITC's newest course The Heart and Science of Leadership. They will talk about why the course was created, how the course is based on research and evidence-based practice. And finally, why this course has the potential to improve leadership and change lives. In this presentation, you will:
Learn a model of transformational leadership and the connection with heart
Learn about the science of leadership
Take away suggestions for improving your own leadership skills
Who should attend:
Anyone who is a leader or aspires to be a leader.
Format: Online – Live Webinar
Time: Log-in: 1:45 – 2:00pm (NST); Presentation: 2:00pm – 3:00pm (NST)
All login information will be sent to you via email the day prior to the session.
Both registration and payment are required for every person attending this webinar. Questions about registration or receipt can be directed to cphrnl@cphrnl.ca.
Note: If you have not received your login access information the day prior to the webinar date, or for inquiries regarding online workshops, please email.
---
About the presenters: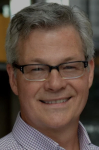 David Cory, M.A. is a leadership development specialist known for his expertise in applying the concept of emotional intelligence to leadership development for individual and organizational performance improvement. David founded his company in 1998 and has worked with leaders in progressive organizations all over the world.

Jill Cory, B.A., is an author and experienced trainer and group facilitator who has taught courses and facilitated workshops for the past 25 years. A focus of Jill's work has been on developing safe and equitable workplaces in healthcare and not-for-profit sectors.
Jill is the co-author of When Love Hurts, A Woman's Guide to Abuse in Relationships, published by Penguin Random House. She has also published many other reports and policy documents including Making Connections Facilitator Guide and the SHE Framework: Safety and Health Enhancement for Women Experiencing Abuse, A Toolkit for Heath Care Providers and Planners.

This webinar is complimentary to all CPHR NL members. Register early to avoid disappointment!
Registration Fees


Registration Deadline:
Friday, June 21, 2019

Member

FREE!

Non-Member

$29.99
All pricing excludes applicable taxes.
CPD hours

Competency

1.0
• Strategy
• Learning and Development
CPHRNL offers events through the year giving HR professions the opportunity to stay on top of current topics, offers CPHRs the opportunity to earn continuing professional development hours, and everyone the opportunity to network with other HR professionals. Through the calendar you can find out what events are being hosted by CPHRNL.
The calendar of events will list all CPHRNL events and events that the Association has partnered with other organizations.
All events require online registration and payment prior to the event. Please click on the event name for further details.