FREE webinar: Supporting Employee Health & Wellbeing in a Challenging Work Environment – A Case Study with TELUS
September 29 @ 2:00 pm

-

3:00 pm
Date: September 29, 2020
Event start time: 2:00pm Newfoundland Time
Location: Online
Thank you sponsor: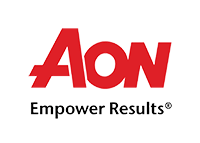 Presenters:
• Erin Murphy-Sheriffs, Health Strategies, Aon
• Janet Young, Director, Well-being & Health Services, TELUS

Description:
Please join Aon and TELUS for this webinar where we will share TELUS' well-being strategy and provide insight on how their framework allowed the organization to quickly pivot to support team member health during COVID. The presentation will specifically touch on:

• The evolution of TELUS' well-being strategy and how it underpins their winning culture
• How TELUS supports the mental health of team members with examples of how to align to industry best practices
• The robust and targeted COVID response TELUS designed with input from health professionals
• Details on the progressive, tailored programming being offered by TELUS in 2020

In this presentation, you will:
Learn how a large Canadian employer responded to COVID and is keeping employee well-being at the forefront, now more than ever
Gain ideas on how you can maximize and leverage existing resources to create compelling well-being offerings
Understand the importance of data and insights in informing a high impact well-being strategy
Who should attend:
Who should attend: All HR professionals
Format: Online – Live Webinar
Time: Log-in: 1:45 – 2:00pm (NST); Presentation: 2:00pm – 3:00pm (NST)
Registration for this webinar must be done through the CPHR BC & Yukon registration website.
The process for registration is as follows:
If you are a current member of CPHR-NL please contact administration at cphrnl@cphrnl.ca for your exclusive discount code to take advantage of this free webinar for members.
Once you have obtained your code you must register through CPHR BC & Yukon. The link for registration can be found at the top of this page or here. If you do not have an account you must create one to register for this and any other FREE webinars offered through CPHR BC & Yukon.
All login information will be sent to you via email the day prior to the session.
Both registration and payment are required for every person attending this webinar. Questions about registration or receipt can be directed to pd@cphrbc.ca.
Note: If you have not received your login access information the day prior to the webinar date, or for inquiries regarding online workshops, please email or call 604.684.7228.
---
About the presenters: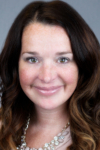 Erin Murphy-Sheriffs leads Aon's Health Strategies team, enabling clients to develop, implement, and evaluate health improvement and benefit strategies. Erin and her team use the power of data analytics to provide health strategies and solutions for clients that improve health and productivity.
She leverages 20 years of industry experience designing and delivering innovative and effective workplace wellbeing health programs to national and multi-national clients and carries expertise in variety of industry sectors including healthcare, education services, manufacturing, professional services, telecommunications, retail and public-sector clients.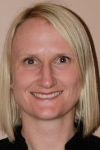 As Director of Well-being & Health Services at TELUS, Janet Young and her team are passionate advocates for the importance of good health and through their well-being strategy they're creating opportunities for team members to become their best selves by enhancing their whole health & well-being, at home and at work and in the community. As the strategy owner, Janet is responsible for the coordination of TELUS's national fitness centres, EFAP services, absence support (disability management) and proactive well-being related initiatives.
Prior to joining TELUS, Janet spent 20 years in the consulting/service provider industry advising organizations throughout North America and the globe on the development of comprehensive, high impact wellness strategies. She's also managed the business development and operations functions for various wellness service providers, including a National carrier.

This webinar is complimentary to all CPHR NL members. Register early to avoid disappointment!
Registration Fees


Registration Deadline:
Friday, September 25, 2020

Member

FREE!

Non-Member

$29.99
Fees and/or agenda are subject to change without notice.
All pricing excludes applicable taxes. HST/GST # 119446714
| CPD hours | Competency |
| --- | --- |
| 1.0 | |
All pricing excludes applicable taxes. HST/GST # 119446714
CPHRNL offers events through the year giving HR professions the opportunity to stay on top of current topics, offers CPHRs the opportunity to earn continuing professional development hours, and everyone the opportunity to network with other HR professionals. Through the calendar you can find out what events are being hosted by CPHRNL.
The calendar of events will list all CPHRNL events and events that the Association has partnered with other organizations.
All events require online registration and payment prior to the event. Please click on the event name for further details.