FREE webinar: Rethinking Leadership for the Future
June 8, 2021 @ 2:00 pm

-

3:00 pm
Date: June 8, 2021
Event start time: 2:00pm Newfoundland Time (9:30am Pacific Time)
Location: Online
Thank you sponsor: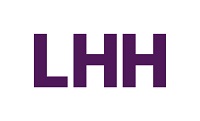 CPD hours

Practice Level (Hover mouse over icon for details)

Competency

1.0



Presenters:
Andrea Plotnick, SVP, Board and Executive Solutions, LHH
Greg Leskew, SVP, Talent & Leadership Development Solutions, LHH
Description:
New and amplified mindsets and capabilities for leaders have emerged over the past year that will continue to be important as we look to the future. 2020 was a year of upheaval for the world of work and turned leadership on its head. Digital transformation, the global pandemic, the Black Lives Matter movement, corporate social responsibility and other societal factors have rapidly cast a new light on what 'good leadership' is.Organizations that can effectively identify, develop and promote talent with these key capabilities will be at a distinct competitive advantage.Join Andrea Plotnick, Ph.D. and Greg Leskew, C.E.C. as they explore the mindsets and capabilities that will propel organizations, post-pandemic, to new heights.

In this presentation, you will learn:
How and why the notion and approach to leadership is changing
About the critical leadership competencies that have been amplified in importance
The implications for assessing, selecting and developing these behaviours in your leaders
How to embed competencies into your talent strategy
Who should attend:
If you are a leader or an HR Professional seeking to understand how leadership is changing and how to build the right leadership capabilities, join this Webinar to reimagine the future of leadership.
Format: Live Online – Zoom Webinar
(All login information will be sent to you via email the day prior to the session.

Please check your junk/spam folder if it has not come through to your in-box.

)
Time: 2:00 – 3:00 pm – Newfoundland Time (9:30 – 10:30 am – Pacific Time (PT) – Vancouver)
Registration for this webinar must be done through the CPHR BC & Yukon registration website.
The process for registration is as follows:
If you are a current member of CPHR-NL please contact administration at

[email protected]

for your exclusive discount code to take advantage of this free webinar for members.
Once you have obtained your code you must register through CPHR BC & Yukon. The link for registration can be found at the top of this page or here. If you do not have an account you must create one to register for this and any other FREE webinars offered through CPHR BC & Yukon.
Both registration and payment are required for every person attending this webinar. Questions about registration or receipt can be directed to [email protected].

Note: If you have not received your login access information the day prior to the webinar date, or for inquiries regarding online workshops, please email or call 604.684.7228.
All login information will be sent to you via email the day prior to the session. Please check your junk/spam folder if it did not come through to your in-box.
---
About the presenters: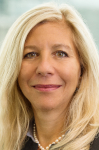 Andrea Plotnick, Ph.D.
As the lead of LHH's Assessment, Succession, and Analytics Practice, Andrea works with leaders, top teams, and Boards to reveal and unleash their full potential.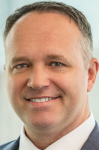 Greg Leskew
Greg works with organizations to design programs that assess, select and accelerate the development of talent to ensure they have the right people in the right place at the right time.
This webinar is complimentary to all CPHR NL members. Register early to avoid disappointment!
Registration Fees


Registration Deadline:
June 4, 2021

Member

FREE!

Non-Member

$29.99
Fees and/or agenda are subject to change without notice.
All pricing excludes applicable taxes. HST/GST # 119446714
CPHRNL offers events through the year giving HR professions the opportunity to stay on top of current topics, offers CPHRs the opportunity to earn continuing professional development hours, and everyone the opportunity to network with other HR professionals. Through the calendar you can find out what events are being hosted by CPHRNL.
The calendar of events will list all CPHRNL events and events that the Association has partnered with other organizations.
All events require online registration and payment prior to the event. Please click on the event name for further details.