FREE webinar: Identifying Gaps in Workplace Policy for Mental Health and Substance Use
October 22, 2020 @ 2:00 pm

-

3:00 pm
Date: October 22, 2020
Event start time: 2:00pm Newfoundland Time
Location: Online
Thank you sponsor:


Presenters:
Darrin Taylor, National Director of Business Development, EHN Canada
Dr. Brendan Adams, Clinical Assistant Professor, University of Calgary, Faculty of Medicine
Description:
There is a common misconception that addiction and mental health disorders are easy to spot in the workplace. In reality, obvious cases are a rarity. We also know that there is a strong correlation between employer support and mental health, and in cases where employers are supportive, recovery rates can rise to 75-80%. Employers who are successful are those who are proactive in promoting their employees' wellbeing. This includes comprehensive policy development, referral to high quality treatment, and thoughtful return-to-work planning. Learn from our speakers as they share their insights on developing and applying effective policies around mental health and addiction in the workplace.

In this presentation, you will learn:
Identify common blindspots in policy development for mental health and addiction in the workplace
Learn from real-world examples of effective vs ineffective policy implementation
Get advice on how to address policy gaps
Who should attend:
Employers, HR professionals, senior management, and executives involved in workplace policy development, and who are invested in employee mental health.
Format: Online – Live Webinar
Time: Log-in: 1:45 – 2:00pm (NST); Presentation: 2:00pm – 3:00pm (NST)
Registration for this webinar must be done through the CPHR BC & Yukon registration website.
The process for registration is as follows:
If you are a current member of CPHR-NL please contact administration at

[email protected]

for your exclusive discount code to take advantage of this free webinar for members.
Once you have obtained your code you must register through CPHR BC & Yukon. The link for registration can be found at the top of this page or here. If you do not have an account you must create one to register for this and any other FREE webinars offered through CPHR BC & Yukon.
All login information will be sent to you via email the day prior to the session.
Both registration and payment are required for every person attending this webinar. Questions about registration or receipt can be directed to [email protected].
Note: If you have not received your login access information the day prior to the webinar date, or for inquiries regarding online workshops, please email or call 604.684.7228.
---
About the presenters: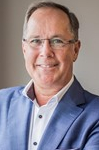 Darrin Taylor
is a Board Certified Interventionist, a Master Therapeutic Counsellor, a Canadian Certified Addiction Counsellor and a graduate of Queen's University. As an experienced addiction professional and clinical interventionist, and former CEO of Axis Intervention Services Ltd., Darrin possesses broad knowledge of the addiction treatment industry and workplace substance abuse policy. EHN Canada welcomed Darrin on board as National Director of Business Development in January 2020.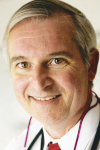 Dr. Brendan Adams is an occupational physician from Calgary, Alberta, Canada. He received a BSc and MSc from the University of Toronto, and his MD from the University of Calgary. He is currently a Clinical Assistant Professor at the University of Calgary, Faculty of Medicine. He has been in practice for more than 30 years. He is certified by the Canadian College of Family Practice as well as the Canadian Board of Occupational Medicine. He is a certified addiction physician, American Board of Addiction Medicine, and belongs to both the American and Canadian Societies of Addiction Medicine. He travels extensively teaching Addiction Medicine across North America. He consults with both labour and management groups concerning disability, occupational medicine, and addictions.
Licensed as an instrument rated commercial pilot, his has a particular interest in aviation and addiction medicine. He is Assistant Medical Director, Flight Operations at WestJet, Medical Consultant, Flight Operations for Jazz, as well as the medical consultant for a variety of professional airline pilots' alcohol and drug rehabilitation programs, including ALPA Canada. He is also the Medical Consultant for the addictions recovery program of the Calgary Police Service.

This webinar is complimentary to all CPHR NL members. Register early to avoid disappointment!
Registration Fees


Registration Deadline:
Monday, October 19, 2020

Member

FREE!

Non-Member

$29.99
All pricing excludes applicable taxes. HST/GST # 119446714
| CPD hours | Competency |
| --- | --- |
| 1.0 | |
All pricing excludes applicable taxes. HST/GST # 119446714
CPHRNL offers events through the year giving HR professions the opportunity to stay on top of current topics, offers CPHRs the opportunity to earn continuing professional development hours, and everyone the opportunity to network with other HR professionals. Through the calendar you can find out what events are being hosted by CPHRNL.
The calendar of events will list all CPHRNL events and events that the Association has partnered with other organizations.
All events require online registration and payment prior to the event. Please click on the event name for further details.