FREE webinar: Growth & Development: How Total Compensation Supports Modern Business Strategy
March 24, 2020 @ 2:00 pm

-

3:00 pm
Date: March 24, 2020
Event start time: 2:00pm Newfoundland Time
Location: Online
In partnership with: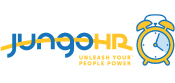 Presenter: Kaneez Jaffer, JungoHR
Description:
Total compensation plays a major role in helping your business attract and retain top talent.As the modern workplace evolves it's crucial businesses revamp their total compensation offerings to ensure they're not only competitive but that they're also attractive to a multi-generational workforce.To do this, employers and HR must work together to ensure employees not only understand how total compensation is defined, what it includes, and most importantly—the value the business places on its employees.

In this presentation, you will:
A balanced, modern benefit offering (traditional vs non-traditional)
Health and wellness programs
Outlining what total compensation includes, including indirect compensation
Mental Health programs vs Traditional EAPs
Ongoing training, educational opportunities and professional development
HR technology—the HRIS and the HR Hub and how they support total compensation
Who should attend:
HR Professionals, business owners, plan admins will all benefit from this webinar as we will be discussing the overall value of having a total compensation strategy for your business, and your employees.
Format: Online – Live Webinar
Time: Log-in: 1:45 – 2:00pm (NST); Presentation: 2:00pm – 3:00pm (NST)
Registration for this webinar must be done through the CPHR BC & Yukon registration website.
The process for registration is as follows:
If you are a current member of CPHR-NL please contact administration at cphrnl@cphrnl.ca for your exclusive discount code to take advantage of this free webinar for members.
Once you have obtained your code you must register through CPHR BC & Yukon. The link for registration can be found at the top of this page or here. If you do not have an account you must create one to register for this and any other FREE webinars offered through CPHR BC & Yukon.
Both registration and payment are required for every person attending this webinar.
All login information will be sent to you via email the day prior to the session.

Note: If you have not received your login access information the day prior to the webinar date, or for inquiries regarding online workshops, please email pd@cphrbc.ca. or call 604.684.7228.
---
About the presenter:

Kaneez is a Certified Human Resources Leader (CHRL) with an advanced knowledge of human resources and organizational structure and design. She has extensive experience with human resource information systems (HRIS) and understands the need to move HR from a transactional model to a transformational one. She has worked in the investment banking, insurance, and legal industries, as well as with large not-for-profit centres helping to simplify and streamline their internal systems. Kaneez holds a Graduate Certificate in Human Resources Management as well as a Certificate in HR Law for HR Professionals from Osgoode Hall Law School in Toronto, Canada.
This webinar is complimentary to all CPHR Newfoundland members. Register early to avoid disappointment!
Registration Fees


Registration Deadline:
Friday, March 20th

Member

FREE!

Non-Member

$29.99
Fees and/or agenda are subject to change without notice.
All pricing excludes applicable taxes. HST/GST # 119446714
| CPD hours | Competency |
| --- | --- |
| 1.0 | |
CPHRNL offers events through the year giving HR professions the opportunity to stay on top of current topics, offers CPHRs the opportunity to earn continuing professional development hours, and everyone the opportunity to network with other HR professionals. Through the calendar you can find out what events are being hosted by CPHRNL.
The calendar of events will list all CPHRNL events and events that the Association has partnered with other organizations.
All events require online registration and payment prior to the event. Please click on the event name for further details.