FREE Webinar: Boost Employee Engagement with Social Recognition
July 3, 2019 @ 2:00 pm

-

3:00 pm

Free – $29.99
Date: July 3, 2019
Event start time: 2:00pm Newfoundland Time
Location: Online
In partnership with:

Presenter: Tom Short, Founder and President, Kudos Inc.
Description:
The most common rewards and recognition program in Canada are the years of service awards. If your primary recognition and engagement strategy is based on 5-year increments, it leaves a lot to be desired and results in missed opportunities for ongoing meaningful recognition and engagement. Studies have shown that recognition should be given to employees within a week of their contribution for maximum effect. Real-time social recognition is becoming an integral part of many organizations and impacts all aspects of an organization from employee turnover to innovation, and even customer satisfaction. But how do you harness the power of social recognition? Join Tom Short, Founder and Chief Customer Officer of Kudos to learn about social recognition and strategies to help you boost employee engagement and organizational success. Find out how to create a culture of recognition and the importance of giving meaningful, value-based social recognition. In this presentation, we will cover:

Social recognition vs. Traditional recognition
Creating a culture of recognition
Recognition vs. Rewards
Tying recognition to values and behaviours
Budgeting and making a business case for social recognition
Who should attend:
Those in the HR industry will benefit the most from this webinar along with the business leaders who wish to boost employee engagement and organizational success using social recognition.
Format: Online – Live Webinar
Time: Log-in: 1:45 – 2:00pm (NST); Presentation: 2:00pm – 3:00pm (NST)
All login information will be sent to you via email the day prior to the session.
Both registration and payment are required for every person attending this webinar. Questions about registration or receipt can be directed to cphrnl@cphrnl.ca.
Note: If you have not received your login access information the day prior to the webinar date, or for inquiries regarding online workshops, please email.
---
About the presenter: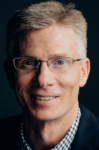 Over the course of 25 years, Tom Short has used his passion for entrepreneurship and marketing to launch numerous, highly successful companies. At each organization Tom has built, employee experience has been the cornerstone to building effective teams. His expertise and learnings resulted in the development of Kudos as a solution and system to promote and enhance corporate culture, motivate individuals and create great employee experiences.
Tom leads business development, marketing, and customer engagement at Kudos and is active in speaking engagements and thought leadership activities in the HR industry. He is passionate about the role recognition plays in creating a great employee experience and is dedicated to educating the world about what genuine recognition can do for people everywhere.

This webinar is complimentary to all CPHR NL members. Register early to avoid disappointment!
Registration Fees


Registration Deadline:
Wednesday, June 26, 2019

Member

FREE!

Non-Member

$29.99
All pricing excludes applicable taxes.
CPD hours

Competency

1.0
• Engagement
• Workforce Planning and Talent Management
CPHRNL offers events through the year giving HR professions the opportunity to stay on top of current topics, offers CPHRs the opportunity to earn continuing professional development hours, and everyone the opportunity to network with other HR professionals. Through the calendar you can find out what events are being hosted by CPHRNL.
The calendar of events will list all CPHRNL events and events that the Association has partnered with other organizations.
All events require online registration and payment prior to the event. Please click on the event name for further details.