FREE webinar: Emotional Intelligence and Gender
April 7, 2020 @ 2:00 pm

-

3:00 pm
Date: April 7, 2020
Event start time: 2:00pm Newfoundland Time
Location: Online
In partnership with:


Presenters: David Cory, B.Ed., M.A., and Jill Cory, B.A. of Emotional Intelligence Training Company Inc.
Description:
Are there differences between the emotional intelligence of men and women? What are the differences? How can we understand them? What do they have to do with leadership and what might be the way forward? Join David and Jill Cory as they discuss gender and EI in the 21st century.

In this presentation, you will learn:
What Emotional Intelligence is and why it is critical for effective leadership
The relationship between Emotional Intelligence and Gender
Tools to take away immediately to improve your EI and your leadership
Who should attend:
Anyone interested in improving their leadership skills and awareness of gender issues.
Format: Online – Live Webinar
Time: Log-in: 1:45 – 2:00pm (NST); Presentation: 2:00pm – 3:00pm (NST)
Registration for this webinar must be done through the CPHR BC & Yukon registration website.
The process for registration is as follows:
If you are a current member of CPHR-NL please contact administration at

[email protected]

for your exclusive discount code to take advantage of this free webinar for members.
Once you have obtained your code you must register through CPHR BC & Yukon. The link for registration can be found at the top of this page or here. If you do not have an account you must create one to register for this and any other FREE webinars offered through CPHR BC & Yukon.
Both registration and payment are required for every person attending this webinar.
All login information will be sent to you via email the day prior to the session.

Note: If you have not received your login access information the day prior to the webinar date, or for inquiries regarding online workshops, please email [email protected]. or call 604.684.7228.
---
About the presenters: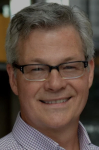 David Cory, B.Ed., M.A. (Adult Education), Certified Professional CoActive Coach, is the founder of The Emotional Intelligence Training Company Inc. (EITC), one of the first companies to offer leadership development assessment, training, and coaching based on the concept of emotional intelligence. In the course of his work with leaders around the world since 1998, David has been under armed guard in Nigeria, hosted by the Sultan of Brunei, been chased by an elephant in Zambia, kicked out of a restricted area in Saudi Arabia, sang for royalty in Malaysia, and created an emotional intelligence skills development course for the entire nation of Botswana. David has spoken at national and international conferences around the world for the past 22 years including the 2014 International Conference on Emotional Intelligence at the Harvard Medical School and the role of Closing Key Note Speaker at the Asia HRD Congress 2016 for the third time.

Jill Cory, B.A., is an author and experienced trainer and group facilitator who has taught courses and facilitated workshops for the past 25 years. A focus of Jill's work has been on developing safe and equitable workplaces in healthcare and not-for-profit sectors.
Jill is the co-author of When Love Hurts, A Woman's Guide to Abuse in Relationships, published by Penguin Random House. She has also published many other reports and policy documents including Making Connections Facilitator Guide and the SHE Framework: Safety and Health Enhancement for Women Experiencing Abuse, A Toolkit for Heath Care Providers and Planners.

This webinar is complimentary to all CPHR NL members. Register early to avoid disappointment!
Registration Fees


Registration Deadline:
Friday, April 3

Member

FREE!

Non-Member

$29.99
All pricing excludes applicable taxes. HST/GST # 119446714
| CPD hours | Competency |
| --- | --- |
| 1.0 | |
All pricing excludes applicable taxes. HST/GST # 119446714
CPHRNL offers events through the year giving HR professions the opportunity to stay on top of current topics, offers CPHRs the opportunity to earn continuing professional development hours, and everyone the opportunity to network with other HR professionals. Through the calendar you can find out what events are being hosted by CPHRNL.
The calendar of events will list all CPHRNL events and events that the Association has partnered with other organizations.
All events require online registration and payment prior to the event. Please click on the event name for further details.