Change Management Virtual Symposium
July 16, 2020 @ 2:00 pm

-

4:00 pm

$39.99 – $59.00
Date: July 16, 2020
Event start time: 2:00pm Newfoundland Time
Location: Online
No matter the size of your organization, change is one of life's constants in today's business environment. With the current changes and among all the growing disruptions, we are managing change as efficiently and effectively as we know best. However, with increasing new approaches to change management, we can drive transformative and improved outcomes.
Join industry leaders who'll provide insights that can help organizations adapt to, and even benefit from, the constant challenges of continuous change in the workplace.
Agenda: Sign-in: 1:45 – 2:00 pm (NST); Presentations: 2:00 – 3:40 pm (NST); Panel Q & A: 3:40 – 4:00 pm (NST)
Format: Online via Zoom Webinar
---
TOPICS & SPEAKERS HIGHLIGHT:
Session Title: Navigating Change with Empathy in Uncertain Times
Session Speaker: Muse Greenwood, CEO, Inspiration FX
Session Description:
The palatable and emotional effects of sudden change are all around us and cannot be avoided. Change, at its best, can be seen as a chance to grow and evolve to a better condition. But at its worst, it can bring fear, anger, and economic disruption. Whether you see change as negative or exciting, demoralizing or exhilarating will depend on your outlook on life and yourself.In this session, the speaker will talk about the importance of everyone's mindset in the organization. And the role that leaders will play in helping navigate change in uncertain times. This session is an introductory conversation about how to begin building the ability to have the heart, the mind, the compassion, and the love within ourselves to want to hear and understand and reconcile any challenges that may affect how we care for our business, our employees, our customers, our communities and ourselves.
In this session, you will learn:
How to cultivate curiosity in others
How to challenge prejudices and discover commonalities
How to bring creativity to the process
How to help others feel safe during these challenging times – while keeping yourself safe.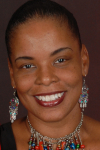 Muse Greenwood is an attorney, instructor, and holds qualifications in HR, LDM, NLP, and Indigenous Studies. She focuses on restoring trust and value in organizations of all sizes to co-create a better world. Her 32-years in HR, Training and Curriculum design have taken her around the world. Muse has worked with over 2000 companies in 23 various industries from 72 different countries. She has design award winning programs on Change Management, Communication, and Diversity, Equity and Equality.
Muse has received many accolades for curriculum and program designs. Her award-winning business book Cyber Security Handbook A-Z Guidebook has been listed by Forbes as one of the world's Top 100 Cybersecurity Books consecutively for 4-years.
---
Session Title: For the Times They are a Changing: A Hitman's guide to Psychological Safety at Work
Session Speaker: Bob Stenhouse, Founder and Principal, Veritas Solutions
Session Description:
At one time in his career Bob Stenhouse was one of the top deep undercover operatives for the RCMP in the country. Infiltrating organized crime figures, homicide suspects, and being hired as a hitman, Bob has some stories! Fast forward two decades ( and a public story as a successful police whistleblower), Bob is now in demand as a public speaker, trainer and consultant in the areas of psychological safety in the workplace, workplace investigations, culture assessments and leadership development.Covid-19 has affected all industries and will likely be judged by history as a game changer in workplace cultures. Psychological Safety at Work- and the changing laws that support it – is the foundation for a progressive evolution into positive workplace cultures and high performance. Human Resource practitioners can benefit in the increased awareness and understanding of psychological safety in the workplace.
In this session, you will learn to:
Identify the psycho/social/and legal implications of Psychological Safety in the Workplace
Anticipate and plan for the changes to come in our workplaces
How to become a psychological safety champion at work

Bob Stenhouse is the owner of a workplace investigations and psychological safety consulting and training firm in Edmonton, Alberta. With an educational background in change management and psychological safety, Bob brings awareness and desire for positive culture change through his thought provoking and inspirational presentations. As a retired RCMP officer with specializations in homicide undercover, organized crime and anti-terrorism, Bob uses his depth of experience, and personal story, to illustrate the importance of psychological safety within the context of organizational and cultural change.
Bob is currently partnered with CPHR Alberta in providing certificate training for Workplace Investigations and has trained hundreds of HR practitioners on how to conduct investigations. As a psychological safety advisor and consultant Bob has trained thousands of workers in the areas of psychological safety, harassment and bullying prevention, and the development of positive and high performing cultures.
You can connect with Bob on Linkedin
---
Registration Deadline:

July 13, 2020

Registration Fees:
Member

$39.99

Non-Member

$59.99
Fees and/or agenda are subject to change without notice. All pricing excludes applicable taxes.
All login information will be sent to you via email the day prior to the session.
Both registration and payment are required for every person attending this webinar. Questions about registration or receipt can be directed to [email protected]
Note: If you have not received your login access information the day prior to the webinar date, or for inquiries regarding online workshops, please email.
| CPD hours | Competency |
| --- | --- |
| 2.0 | |
CPHRNL offers events through the year giving HR professions the opportunity to stay on top of current topics, offers CPHRs the opportunity to earn continuing professional development hours, and everyone the opportunity to network with other HR professionals. Through the calendar you can find out what events are being hosted by CPHRNL.
The calendar of events will list all CPHRNL events and events that the Association has partnered with other organizations.
All events require online registration and payment prior to the event. Please click on the event name for further details.